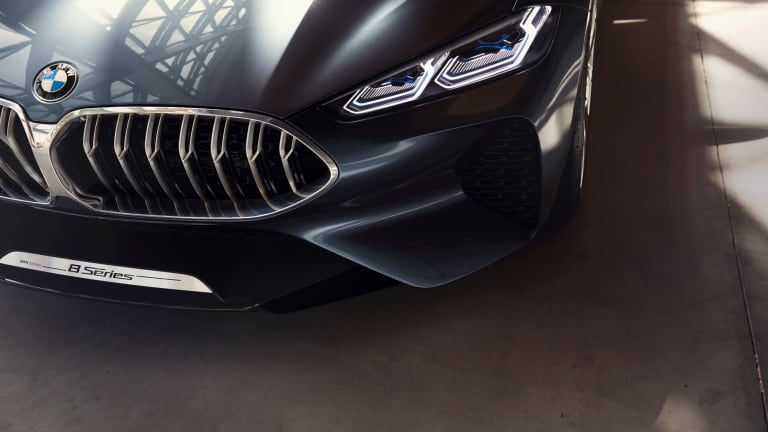 BMW's Concept 8 Series previews the return of their flagship GT
The concept previews the 2018 production model.
The 8 Series has a special place in the hearts of many automotive enthusiasts. For a time it was the pinnacle of BMW engineering as it was their ultimate road car and one of the first cars to be designed in CAD and it was also the first time a V-12 was coupled with a manual transmission. 
Production of the 8 series ceased in 1999 and now, almost 20 years later, their flagship GT returns in grand form at this year's Concorso d'Eleganza in Lake Como, Italy. Set to go head-to-head with models like the Bentley Continental GT and Mercedes S-Class Coupe, you can expect the 8-Series to balance performance and luxury in grand fashion when it hits production in 2018.