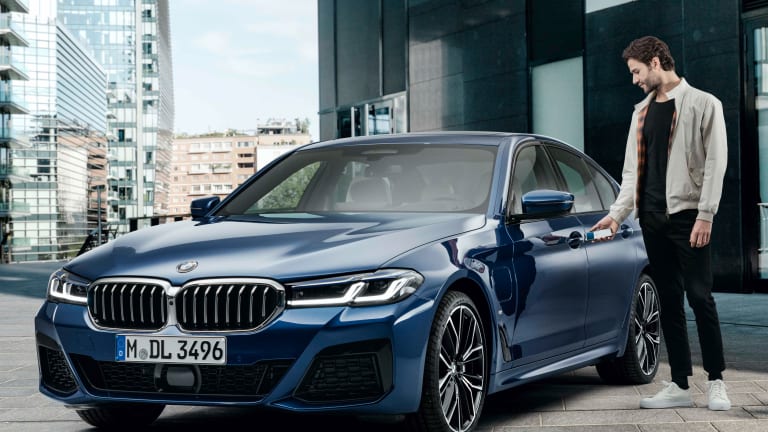 BMW will be the first carmaker to use Apple CarKey
The feature will make its debut in the 2021 BMW 5 Series next month.
Now that CarPlay is fairly common in most new automobiles, Apple wants to tackle another vehicle feature due for an upgrade, the key. CarKey is a new feature that lets you lock, unlock, and start your car from your iPhone or Apple Watch. The digital keys are stored safely in the iPhone's Secure Element and it lives inside the Apple Wallet, where you can also take the digital key and share it with up to five friends. You can also set parameters like restricting speed, horsepower, and radio volume and if your iPhone battery dies, the key will still function for up to five hours through the phone's power reserve feature. 
CarKey will be available for the 2021 BMW 5 Series, which arrives next month and it will be supported across a wide variety of BMW vehicles that are manufactured after July 1st.