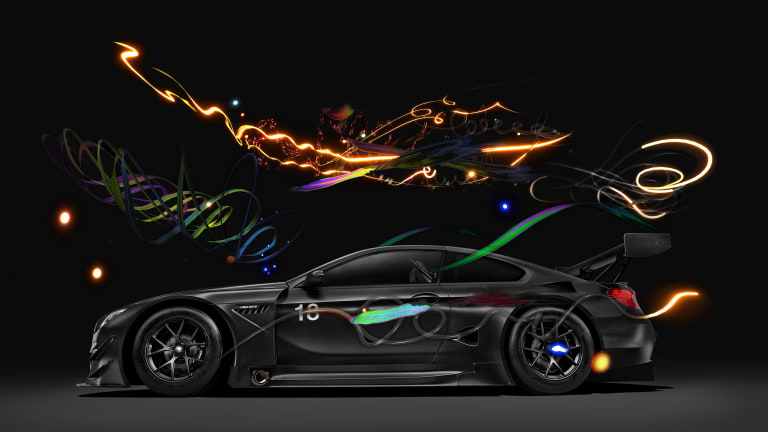 BMW's latest art car steps into the world of virtual and augmented reality
Artist Cao Fei debuts the 18th car in the BMW Art Car series.
Joining a list of 19 artists that includes the likes of Jeff Koons, Andy Warhol, and John Baldessari is the youngest artist to ever design a BMW art car, Cao Fei. The artist is taking a 21st century approach to his design by implementing augmented and virtual reality technologies that is inspired by the speed of change in her home county of China. Cao Fei's work consists of three elements: a video telling the story of a time traveling spiritual practitioner, an augmented reality piece that can be viewed via an app on your smartphone, and a BMW M6 GT3 in Carbon Black. 
The car will be on display at the BMW Experience Shanghai through the summer and a virtual experience of the car will be available at the UBS Forum at Art Basel in Basel, Switzerland this June.