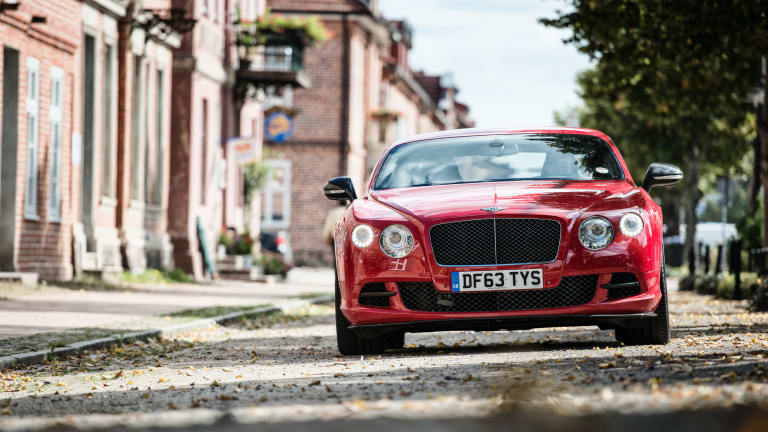 The Beautiful Beasts: Bentley's Brawny Grand Tourers
Behind the wheel of Bentley's world class W-12s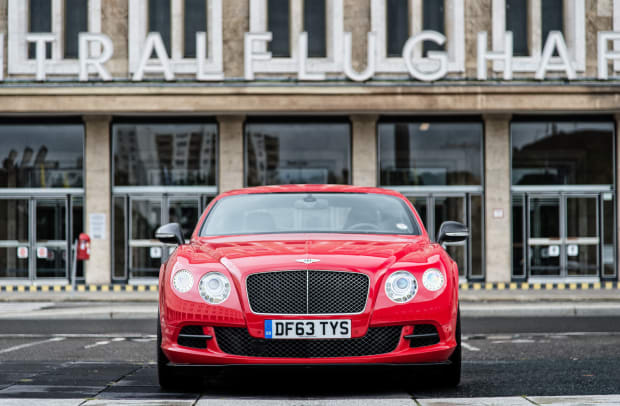 It's no wonder Bentley is considered one of the most prestigious marques in automaking. The car company has had a long history in producing powerful engines from its beginnings in powering fighter planes to the Bentley of today which feature some of the most powerful engines on the market. Today, Bentley's top of the line models utilize 12 cylinder engines in a W-12 configuration, one of the few brands to use the unique engine. 
The Bentley W-12 is British muscle in its ultimate form. Developed by parent company Volkswagen and built at Bentley headquarters in Crewe, England, the W-12 first debuted in the 2003 Continental GT which produced 552-hp and 479 lb-ft of torque. We got behind the wheel of Bentley's latest W-12-powered rockets and as you'd expect we were more than impressed as we stomped the pedal on the Autobahn making our way from Germany to Denmark on an incredible journey set up by the Bentley team. 
With access to both the W-12 Continental GT and Flying Spur, we made our way across Europe enjoying the growling soundtrack, but at the same time doing it so elegantly like only a Bentley can. One of the biggest surprises to us was the Flying Spur, which is a big and burly sedan yet moves like a ballerina and is capable of hitting an incredible 200 mph. 
There are a few cars you can choose from in its class, but with its luxury, power, all-wheel-drive system, and undeniable elegance, few are as well put together as the Flying Spur and Continental GT.
Cheat Sheet
Bentley Continental GT 
Power: 6.0L W-12, 567 hp, 516 lb-ft torque
Performance: 0-60 in 4.3 seconds, 197 mph top speed
Fuel efficiency: Combined 15 MPG 
Price: From $177,500 ($195,200 for convertible)
Bentley Continental GT Speed
Power: 6.0L W-12, 626 hp, 605 lb-ft of torque
Performance: 0-60 in 4.2 seconds, 206 mph top speed
Fuel Efficiency: Combined 15 MPG
Price: From $217,000 ($238,700 for convertible)
Bentley Flying Spur
Power: 6.0L W-12, 616 hp, 590 lb-ft of torque
Performance: 0-60 in 4.3 seconds, 200 mph top speed
Fuel Efficiency: Combined 15 MPG
Price: From $222,300