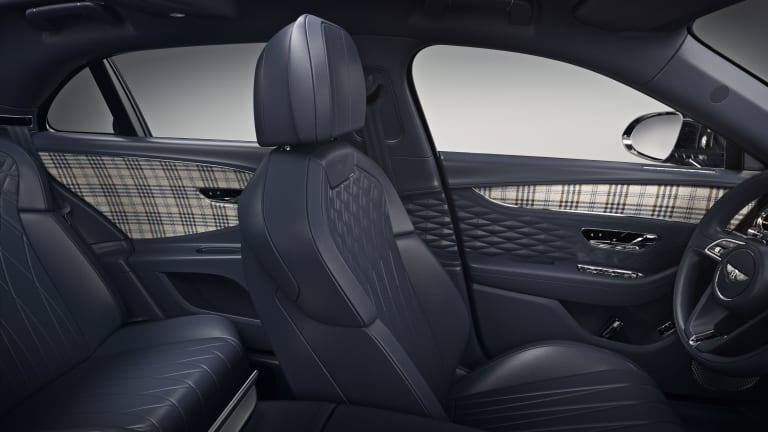 Bentley's cars just got a whole lot more British with their new tweed trim option
The ultimate in anglophilic luxury.
Just in case Bentleys weren't British enough for you, the prestigious automaker has just added a new selection of tweed door trim options. Ethically produced in Scotland and available in the latest Mulliner Personal Commissioning Guide, the woven wool is currently available in four options: Cheltenham, Glen Plaid-Tolstra Beach, and Charcoal and Sand Herringbone. The tweed is sourced from the renowned Lovat Mill, which is located in Hawick, Scotland, who produced their wools in an environmentally-friendly facility that uses no hazardous chemicals and 90% of the company's electricity is powered via renewable means.