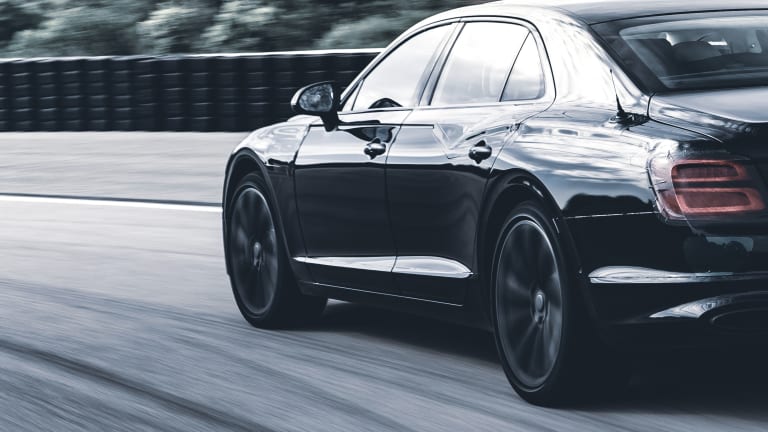 Bentley's third-generation Flying Spur gets another teaser before its reveal on June 11th
The new model will be the first Bentley with All-Wheel Steering.
Bentley has revealed a few more tidbits about its third-generation Flying Spur and a couple of new photos that give us a look at the brawny sports sedan. One of the biggest reveals is the inclusion of an All-Wheel Steering system, which is appearing in a Bentley for the first time ever. This feature uses an electronic system to steer the rear wheels into the same direction as the front wheels, enhancing the car's maneuverability. Bentley also revealed an update to its all-wheel-drive system, which now only sends power to the rear wheels during standard road conditions to allow for sportier handling and if conditions get slippery, the system automatically goes into all-wheel-drive. 
The new Flying Spur will be revealed in full on June 11th.