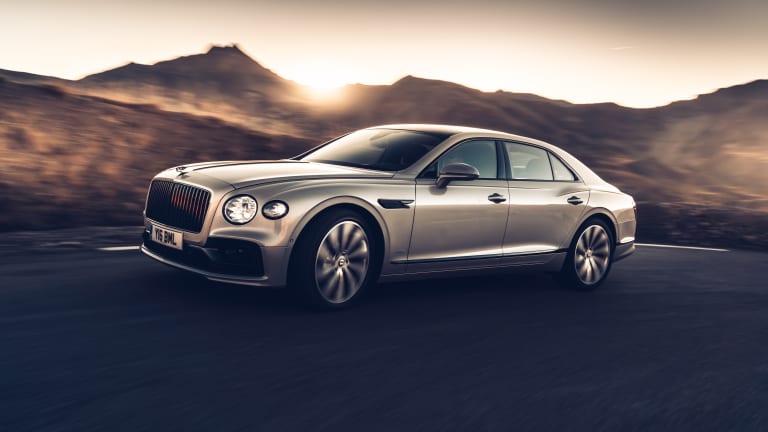 Bentley's new Flying Spur can now be fitted one with 3D-machined wood inserts
You've never seen interior trim quite like this.
When you think of a Bentley interior, you probably immediately visualize the handcrafted wooden panels that have long been a signature element of the brand's meticulously crafted cabins. This year, Bentley takes that idea into the future with three-dimensional wooden inserts. Available for the rear cabin of the new Flying Spur, these three-dimensional inserts feature an interpretation of Bentley's diamond-shaped pattern, which is carefully crafted from a single block of wood using a multi-axis routing machine. The wood is then finished with an open-pore lacquer to allow for the textures and colors to come through. The company sought out the highest quality sustainable woods, which led them to source American Walnut and American Cherry woods, which are available in abundant supply throughout North America.