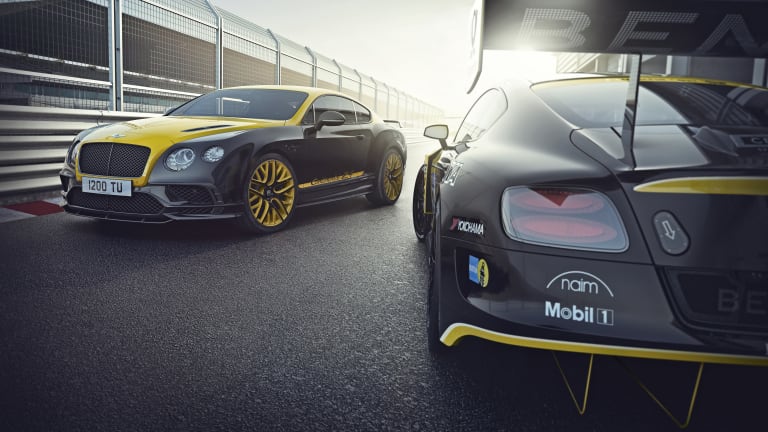 Bentley releases a two-tone limited edition to mark its entry in the Nürburgring 24 Hours
The cars are based on the high-performance Supersports model.
Bentley is bringing two new special edition models to its Supersports range as the Flying B returns to the legendary Nürburgring 24 Hours for its third consecutive run. The cars come in black in red or black and yellow with a custom interior and is built upon the most powerful Bentley powertrain ever. The car's stock performance won't change, but that's perfectly fine as its 700 hp, 6.0L W-12 is capable of getting the Continental from 0-60 in 3.4 seconds and can reach an incredible top speed of 209 mph.