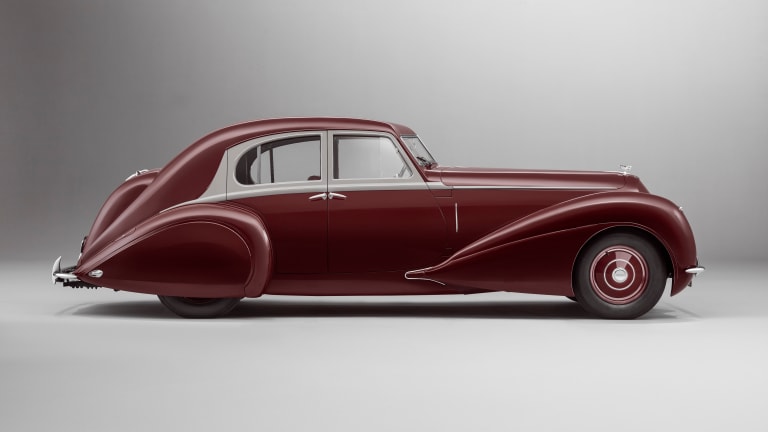 Bentley's Mulliner division restores a once lost 1939 Corniche
The original car was lost in a bombing raid in France during World War II.
Rebuilt from the ground up, Bentley's Mulliner division reveals a recreation of a 1939 Corniche that was lost in France during World War II. Using the original technical drawings as their sole resource for rebuilding the car, Mulliner began the project several years ago as their first historic car project and is now revealing the stunning end result of that effort. The 1939 Corniche was rebuilt at Bentley's home in Crewe, where the Mulliner team used original Corniche and MkV mechanical components and also fully and accurately recreated the body from scratch. 
Getting the paint just right required endless hours producing color samples to create the Imperial Maroon paint and the Heather Grey accent color while the interior team worked to create a period-correct, Vanvooren-style cabin complete with Connolly Vaulmol hide, West of England cloth, and original carpeting discovered on site. Other details include wood trim that required a steam booth built by the Mulliner team to bend the sections to fit the interior window surrounds and a front grille that was hand-formed metalworking specialists over a period of three months. 
The 1939 Corniche will make its worldwide debut this September at Salon Privé at Blenheim Palace in Oxfordshire, England.