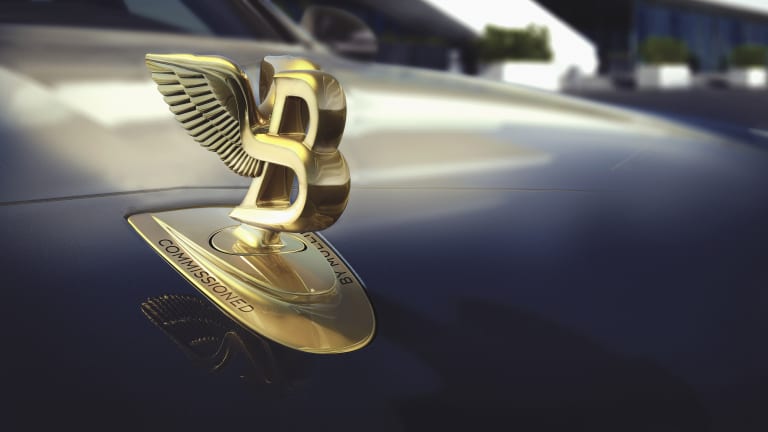 Bentley announces the Mulsanne Hallmark Series by Mulliner
The new limited edition Mulsannes are inspired by precious metals.
Mulliner reveals its latest limited edition program, a new Hallmark Series of Bentley Mulsannes that are inspired by precious metals. Limited to fifty models, the exclusive edition will be available in the Speed and Extended Wheelbase models and will feature a number of details in silver and gold.
One of the first things you'll notice is the custom Flying B, which can be specified in solid silver or with carat-gold plating. A handpainted fine line will run the length of the car in matching silver or gold, which will accent the available two-tone or single-tone paint finishes.
Other details include 21" polished alloy wheels, Mulliner or Serenity grille options, metallic gold or silver leather hide details inside the storage spaces, custom matching veneers, and much more.