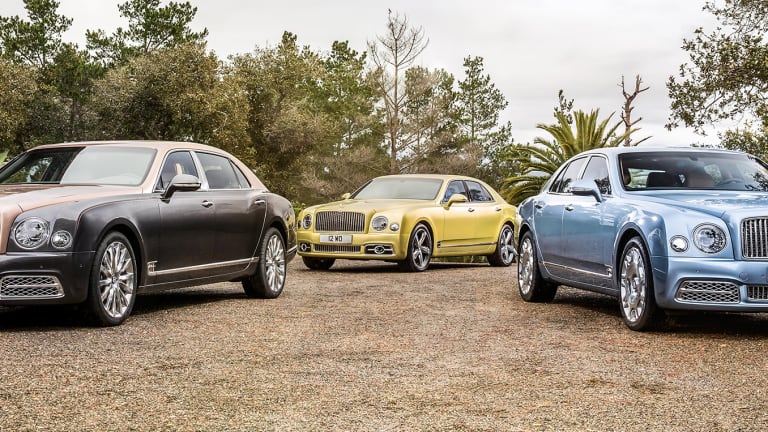 Bentley levels up the luxury with the 2017 Mulsanne
Meet the new Bentley elite.
Bentley's biggest and baddest sedan is getting an extensive refresh for 2017 bring a whole new level of luxury to the flagship four-door. Arriving this summer, the car will be available in three models: the Mulsanne, the Mulsanne Speed, and the all-new Mulsanne Extended Wheelbase. 
One of the most notable updates is the all-new grille that dominates the front end with vertical vanes that echo the classic Bentleys of the past. Behind that grille is a 505-hp 6¾-litre V8 or the uprated 530-hp V8 in the Speed model that delivers a truly massive 811 lb-ft of torque and a top speed of 190 mph.
Brand new to the line is what is essentially a private aircraft for the road, an Extended Wheelbase model that stretches the car by 250mm. This expansion gives the rear seating area tons of additional legroom and allows for the seats to have airline-style electronic leg rests and of course, a customizable suite of luxurious amenities.