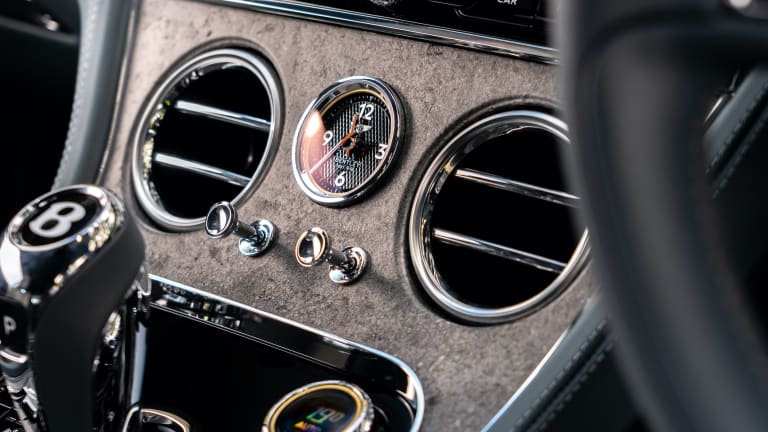 Bentley adds stone veneers to its library of interior options
You've seen wood trim before but what about open pore stone?
There are an endless array of interior options when it comes to customizing the interior of a Bentley but now the luxury automaker is taking it one step further with a new stone veneer option. A new technology allows Bentley's Mulliner team to create lightweight stone veneers that are just 0.1mm thick and features a natural "open pore" finish that is unlike anything you've seen in a luxury vehicle. The stone is sustainably sourced from hand-selected quarries in India, where stones are taken from larger pieces and cured in a bespoke resin. These pieces are then shaped and hand finished by Mulliner, who offer the stone in Autumn White, Copper, Galaxy (above), and Terra Red.