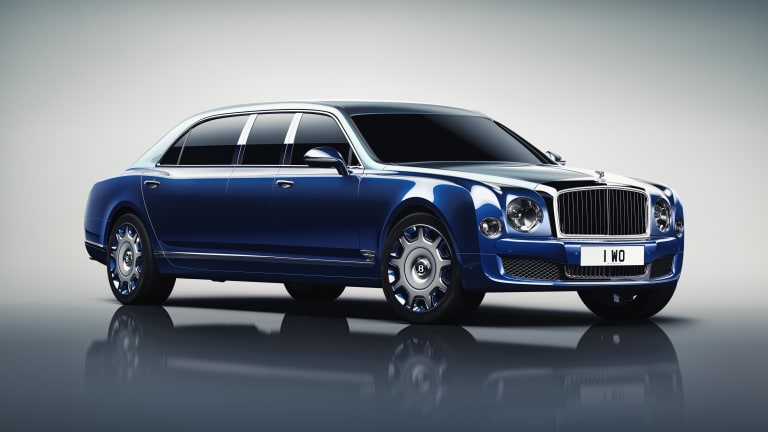 Inspired by private jets, Mulliner builds the ultimate Mulsanne Limousine
It doesn't get much better than this.
Thought the new Mulsannes were extravagant? Wait till you see this. Bentley's Mulliner division presents the Mulsanne Grand Limousine and if you've ever wanted the equivalent of private jet travel on the road, this gets pretty damn close. The car is a meter longer and 79mm taller than the standard model and in the back it is as first class as it can get. 
The car features the company's first use of electrochromic glass that allows passengers to darken the windows with a simple press of the button. Designed like the cabin of a private jet, the rear area features four seats with two that are rear facing and you'll find an array of amenities like charging stations, fold-out tables, bottle coolers with matching flutes, and a soft drink compartment with its own custom tumblers. 
Mulliner simply didn't just stretch the car out either. Bentley made sture to re-engineer the chassis and suspension for performance and comfort and the massive power offered by their V8 is more than adequate to haul a spaceship, let alone an automobile. Now, if only there was someone out there who could call Mulliner to chop those two rear doors off and make the craziest Mulsanne coupe imaginable...