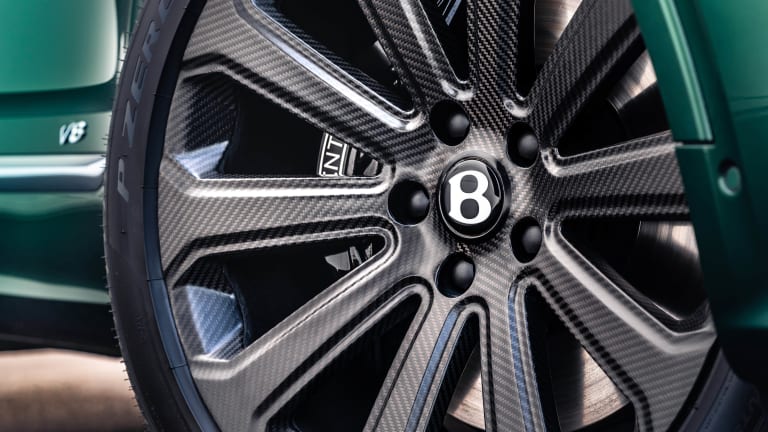 Benltey's Mulliner division debuts a 22" wheel made entirely out of carbon fiber
The carbon fiber construction allows for a weight savings of 13 lbs per wheel.
After five years of development with composite manufacturer Bucci Composites, Bentley presents a 22" carbon fiber wheel designed for the Bentayga. It is the largest carbon fiber wheel in production and has a number of benefits over its metal counterparts. First off, each wheel has a weight savings of 13 lbs when compared to aluminum and you get improved safety, improved steering agility, more responsive braking, and it reduces the wear on the tires due to the stiffness of the material. 
The 22" carbon wheel was designed for the Bentayga and is available to order later this year. 
---