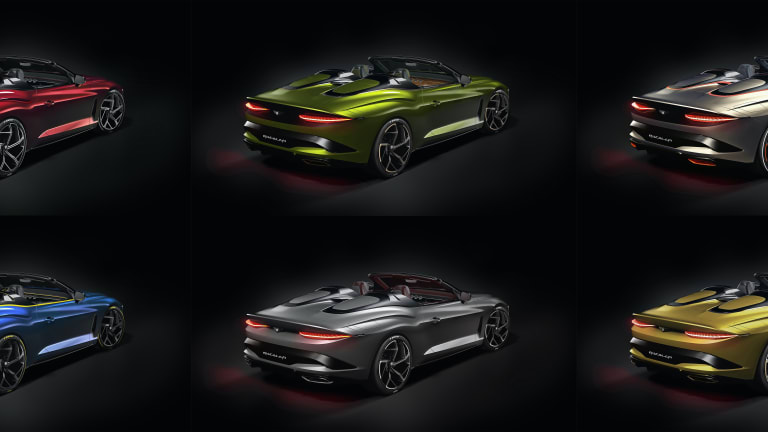 Bentley Mulliner shows off the extensive customization options for the ultra-limited Bacalar
Only twelve will be produced and each one is totally unique.
Bentley Mulliner is offering a look at six different specifications of the upcoming and ultra-limited Bacalar roadster. Twelve examples of the Bacalar will be built and each one will feature a unique specification. Bacalar owners will be able to customize their cars with all-new paint options, exterior treatments, individual artisan piping, and fully customized fabrics. One of the six example specifications created by the Bentley Design Team is the Greenwich (above), a spec inspired by the English countryside with a New Grey exterior, Cricket Ball hide with Grey Tweed textile, Open-Pore Riverwood, and matte black brightware with Camel contrast threading.