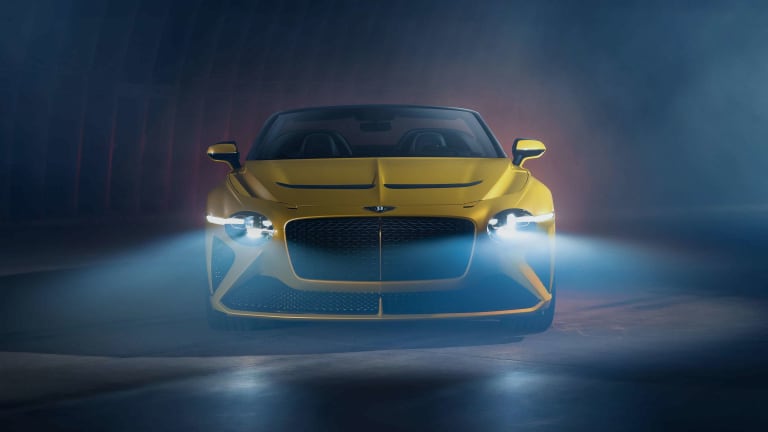 Bentley Mulliner returns to coachbuilding with the Bacalar
The two-seat grand-tourer is limited to twelve examples and each one is already sold.
Bentley Mulliner is returning to coachbuilding in a big way with the reveal of the most exclusive modern two-door Bentley yet, the Bacalar. Named after the Mexican lake town, the Bacalar is the first of a number of bespoke Bentley models built by Mulliner's new Coachbuilt portfolio. Handbuilt at Mulliner's workshop in Crewe, the twelve Bacalars will each feature a deep level of customization that will be built around a true roof-less Barchetta design with an even more powerful version of Bentley's 6.0L W12 engine. 
The upgraded engine produces 650 hp and 667 lb-ft of torque, delivering that effortless power the cars are known for. Sustainable paint and material options first seen in the EXP 100 GT concept will come to fruition in the Bacalar with paint that uses ash from rice husks, natural British wool, and 5,000-year-old Riverwood from the ancient Fenlands in Eastern England. The interior will also feature a wraparound cockpit that envelopes passengers and flows into a semi-enclosed luggage compartment that can house custom Schedoni fitted luggage.