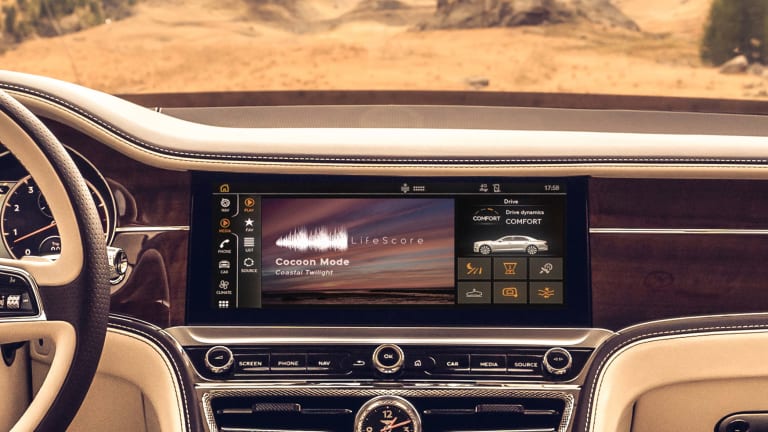 Bentley is using AI to create customized music experiences
The company has created a prototype that can create custom soundtracks based on a person's driving style.
Customization has long been a key element of the Bentley experience and now the luxury automaker is taking that to a new level with 'adaptive music'. Developed in partnership with LifeScore, Bentley is the first company to apply this technology to a car, creating algorithms that use specific driving inputs to influence the type of music that is created. Music is sourced from a library of audio elements that have been recorded at Abbey Road Studios through 50 microphones in full sphere surround sound and more than 100 billion unique music tracks can be turned into a sixty-minute driving soundtrack. 
So how does it work exactly? Say you're driving through town, the system monitors this and creates a suitably calm soundtrack and once you've tapped into a sportier driving mode, the music becomes much more energetic, reading things like gear changes and acceleration to create the perfect audio complement to your driving style. 
The technology is currently in the prototype stage though Bentley says it plans to use it in its first all-electric vehicle. 
---