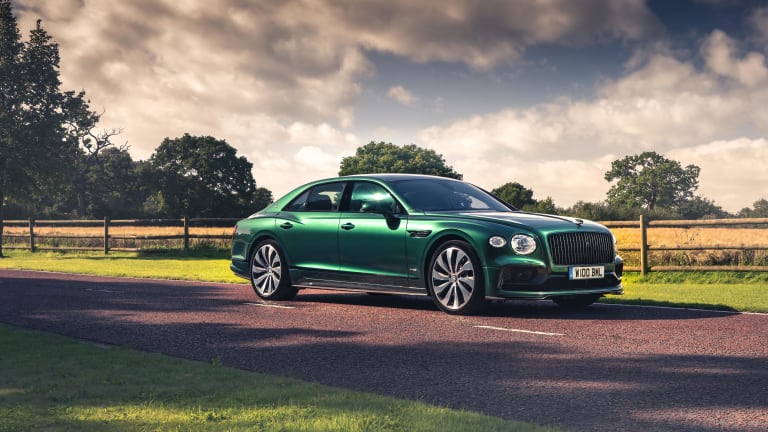 Bentley adds a sporty styling package to the world's fastest production sedan
The new Styling Specification adds a selection of carbon fiber enhancements.
Customers who want a sportier look to match the supercar-level performance of the Bentley Flying Spur can now spec the car with a new Styling Specification. The enhancements feature carbon fiber exterior components with a weave in a 2x2 twill pattern that is woven in the same direction for a consistent look throughout the vehicle. Each component is crafted by hand and consists of a front bumper splitter, side skirts with electroformed metal Bentley badges, a rear diffuser, and a trunk lid spoiler. The components are also much more than an aesthetic enhancement, the parts have been thoroughly tested for durability and aerodynamics. 

The Styling Specification can be fitted to both new and existing Flying Spurs.