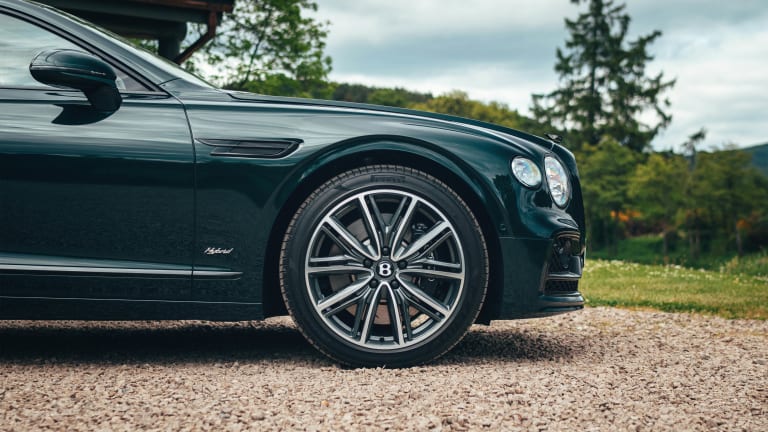 Bentley adds the Flying Spur to its hybrid lineup
The flagship four-door produces over 500 hp and still maintains a range of over 400 miles.
Bentley is bringing the Flying Spur into its hybrid lineup this year, powering the high-performance four-door with a 2.9L V6 that's paired to an advanced electric motor. While it might not seem as beastly as its V8 and W12 counterparts, the Flying Spur Hybrid produces 536 hp and 553 lb-ft of torque while still managing to cover a range of 430 miles and is expected to squeeze in 24 miles of EV range (WLTP). As for performance, the Flying Spur Hybrid is just slightly slower than the V8 model with a 0-60 time of 4.1 seconds (4.0 in the V8) and a top speed of 177 mph. Additional details include a dedicated button with three electric-focused driving modes and an embedded SIM that gives you instant access to connected car services without having to bring your own data connection. 
The Flying Spur Hybrid will hit dealers later this year.
---