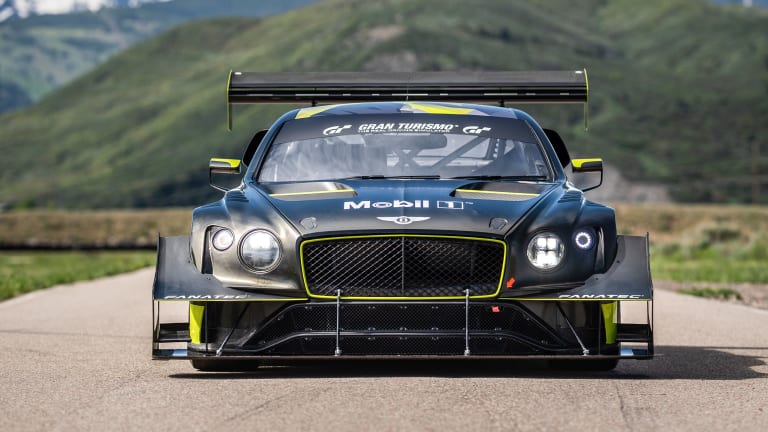 Bentley's new high-performance steering wheel can double as a game controller
The steering wheel was designed for the Continental GT3 Pikes Peak challenge car.
You can probably guess by just looking at it that the steering wheel for the new Bentley Pikes Peak GT3 race car that it's one serious piece of hardware. Built in collaboration with Fanatec, the steering wheel is constructed out of lightweight carbon fiber and magnesium with a motorsport-grade quick release that can instantly switch from a car to a virtual driving setup. The wheel features Bentley touches like the brand's signature knurling on the rotary dials and you'll also find a digital display at the center of the wheel, two 7-way FunkySwitch directional sticks, aluminum thumb wheels with optical encoders, and four magnetic paddles. 
---