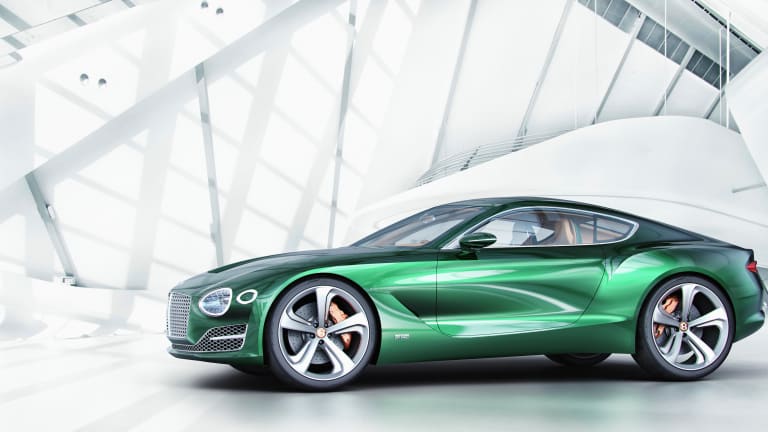 The Bentley EXP 10 Speed 6
Don't call it a baby Bentley.
Bentley had a big surprise in store for Geneva and it arrived in the shape of a new coupe that would possibly introduce a new model line to exist with the Continental GT. Where the Continental is a proper Grand Tourer, the EXP 10 Speed 6 is a proper two-seat sports coupe that could take on Porsche 911 and Aston Martin Vantage.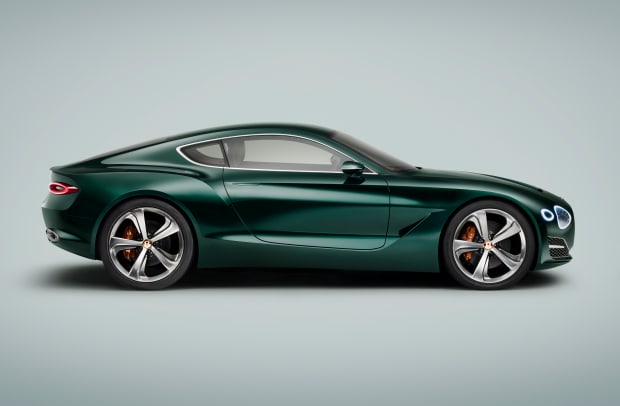 The design of the car presents a look at the future of Bentley styling with lines that are more muscular and dynamic and more athletic in presence. And a Bentley can't wear the Flying B without an interior fit for a king. Quilted leather surrounds the cabin and you'll also find unique touches like copper details throughout the interior and exterior and 3D quilting that's milled into cherry wood decorate the door panels. 
3D metal printing also finds its way to the grille mesh, exhausts, door handles, and side vents allowing for precise details like 3D geometrical forms to create dimensional details that come to life when seen at an angle. No word yet on powertrain specs, but Bentley has hinted that a performance-focused hybrid could be found under the hood. 
More info at bentleymotors.com.