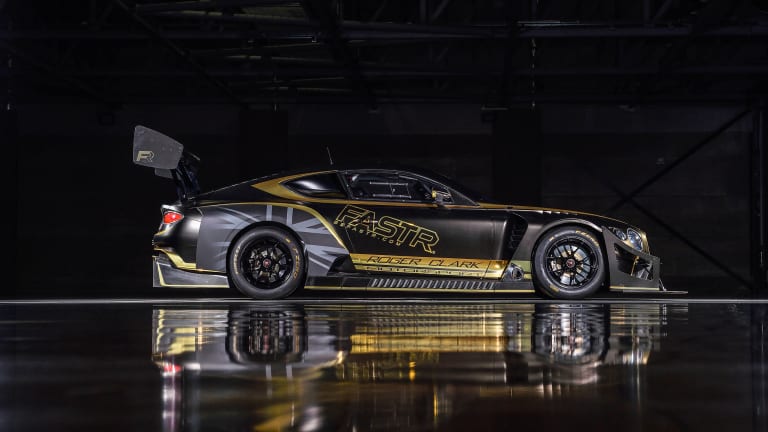 Bentley is going to chase another Pikes Peak record with a monster of a Continental GT3
It will also be the first competition Bentley to run on renewable fuel.
Bentley is hoping to add to its trophy cabinet with a third victory that will join its Production SUV and Production Car records from 2018 and 2019. The new Bentley Continental GT3 Pikes Peak will have its sights set on the Time Attack I record, charging its way through a 12.42 mile course with a 4.0L turbocharged V8 engine powered by biofuel-based gasoline. It will be the first competition-spec Bentley to run on renewable fuel and helps sets the pace for the company's sustainability initiative, which will have the company moving entirely to electric-powered cars by 2030. 
The 99th Pikes Peak International Hill Climb will take place on June 27th. 
---