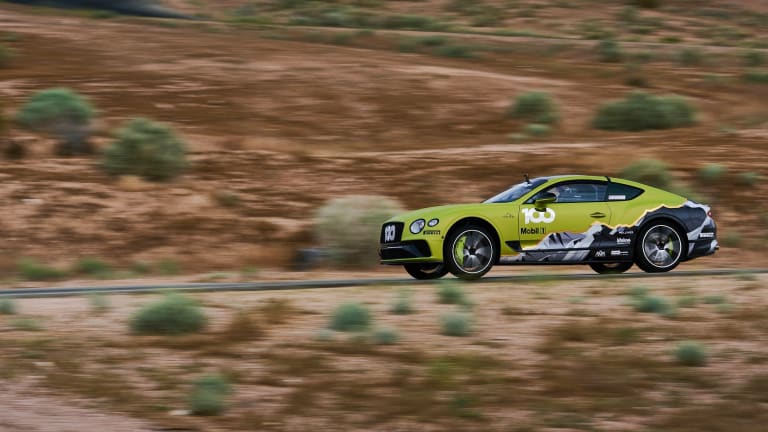 Bentley set the Pike's Peak record for production SUVs and now it wants a shot at the production car title
The current record for production cars is 10:26:9.
Bentley set its sights on the Pike's Peak record for SUVs with the Bentayga, ripping up the mountain, taking almost two minutes off the previous record as it sped through the legendary hill climb at an average speed of 66.5 mph. Now the company has set its target onto the production car record and they've come equipped with the brand new Continental GT. 
Wearing the number 100 on its grille to celebrate the company's centenary year, the GT will be hard to miss as it makes its run in the same striking Radium Satin finish as the Bentayga. Whether or not it will break the record is anyone's guess, but with its finely tuned all-wheel-drive system and the seemingly unlimited power of their W12, we definitely wouldn't bet against them. 
Keep an eye out for Bentley and driver Rhys Millen to make the attempt at the record on June 30th.