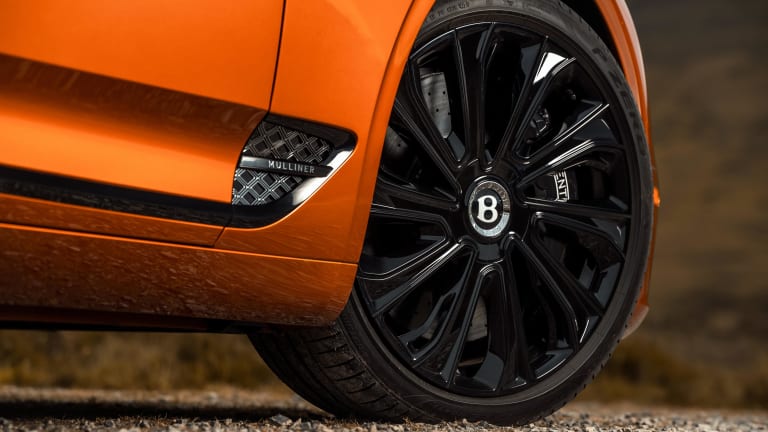 Mulliner unveils the ultimate version of the Continental GT
The new model is the most luxurious Continental GT yet.
Bentley unveils the king of the Continental GT range with a new version from Mulliner that is the most luxurious version of the model to date. The new GT Mulliner W12 takes the Speed trim and combines it with the comfort-focused amenities of the Azure to create a showstopping combination of luxury and performance. Powered by a W12 TFSI engine, the car produces 641 hp and 664 lb-ft of torque, allowing for a 0-60 time of 3.5 seconds and a top speed of 208 mph. 
This is also paired with active torque vectoring technology via an electronic limited slip differential and electronic all-wheel steering. As for exterior and interior enhancements, the outside of the car has a new "Double Diamond" matrix grille in a bright chrome or gloss black finish and the interior can be specified with color split upholstery that comes in eight different three-color combinations, 88 Piano wood veneer options, and "Diamond in Diamond" quilting. 
---