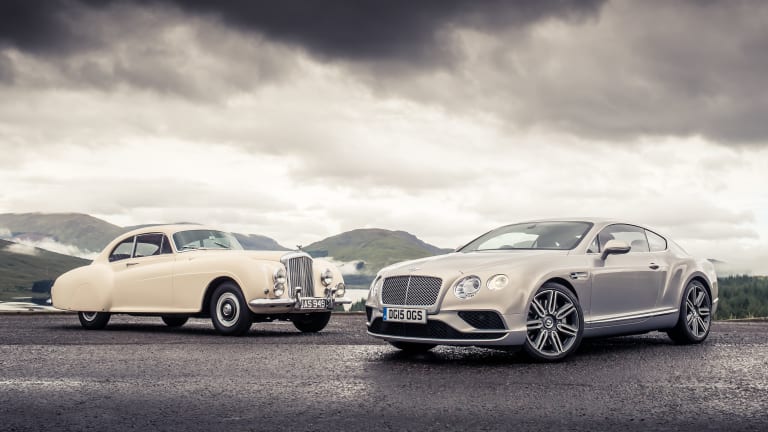 Bentley takes its back to where it began with the Continental R-Type
Bentley gives us a little history on one of the grandest of grand tourers.
Don't mistake the Bentley Continental as just some object of status, there's more than its prestigious badge and anyone who's actually driven the car for more than just a commute for a latte knows its one of the best GTs in the business. Since the beginning, the Continental was designed to do what its name intended, to cross continents and do it with exceptional power and grace while providing one of the most luxurious cockpits available. 
In this new video, Bentley is taking all the way back to 1952 with the Continental R-Type, a proper GT that was the fastest of its kind when it launched with the capability to hit a top speed of 120 mph and do it with such style and presence. Something Bentley still does to this day with its current Continental that can reach an incredible top speed of 206 mph.