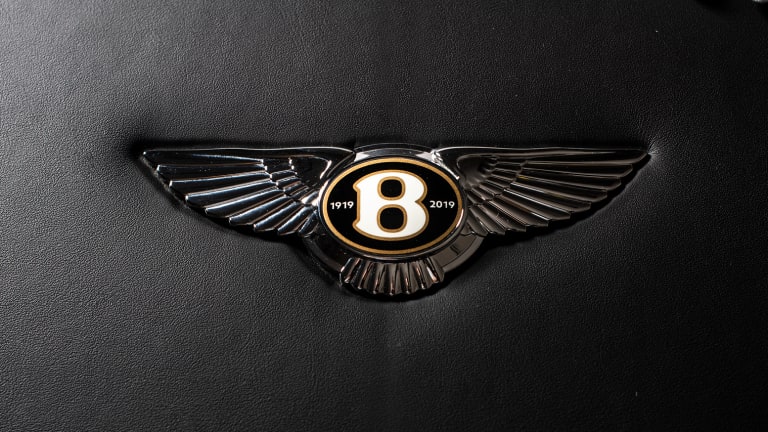 Bentley captures its 100-year history in a massive, 66lb book
The ultimate book on the Bentley brand.
Bentley's last 100 years is quite a story and to capture it properly, the prestigious automaker teamed up with Opus to tell the story in an absolutely massive, 66lb, 800+ page book. Beginning with an introduction from none other than Ralph Lauren, who is a proud owner of a Bentley Blower, the book chronicles the game-changing cars, race victories, and the people who helped create one of the finest automotive marques of all time. 
The book will be available in three editions and are each hand-bound by master binders in England. The books will feature an official Bentley Centenary badge and owners of the book will be able to spec out the book's front over to match the hide of their car's interior. The Mulliner edition will include 20in x 24in Polaroid Portraits that celebrate 10 landmark Bentleys and is the first time the world's largest polaroid camera has been used to shoot automobiles. 56 Bentley model watercolors will also be included and are printed on silk paper. 
Completing the Mulliner edition is a piece of tire from the Bentley Speed 8 that won Le Mans in 2003, which is inlaid into the clamshell presentation case. There will also be an option to for owners to feature photographs of their own Bentleys in bespoke versions of the book and for the Bentley owner who demands the best of the best, a seven-book limited edition with 100 carats of diamonds is also available. 
From £12,500 (approx. $15,909), thisisopus.com