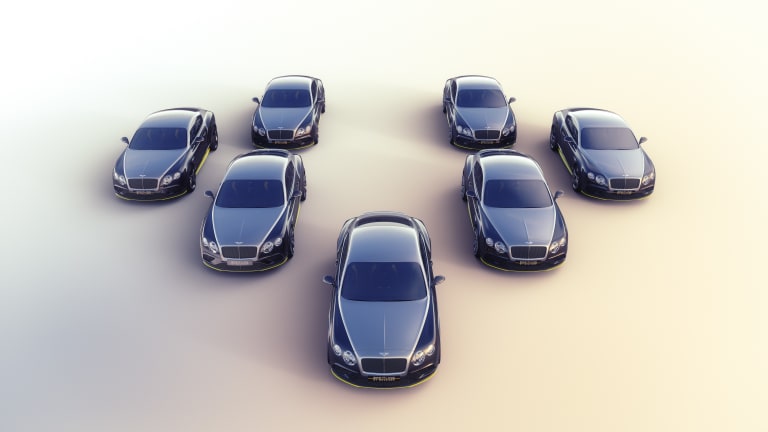 Bentley teams up with Breitling on a squadron of Continental GTs
Inspired by the Breitling Jet Team.
Bringing the looks of their L-39 Albatros jets to the ground, Breitling has commissioned their partners at Bentley to create seven limited edition Continental GT Speeds to match the styling of their high-speed squadron. The Flying B put the project in the hands of their Mulliner division to perfectly customize each car.
Mulliner wrapped the GTs in a two-tone paint of Hallmark and Onyx with yellow highlights that have been matched to the Pantone of the Breitling jets. They've also brought the jets' signature color into the interior with hits of yellow contrast against the black leather interior and the carbon fiber dash is decorated with graphics of the jets in their Avenger flight formation.
If you happen to be in the Seattle area later this month, Bentley and Breitling will be debuting the cars at the Boeing Seafair Airshow on July 31st in Seattle where the Jet team will also be performing. 
For more information on Mulliner and the Continental GT Speed, visit bentleymotors.com