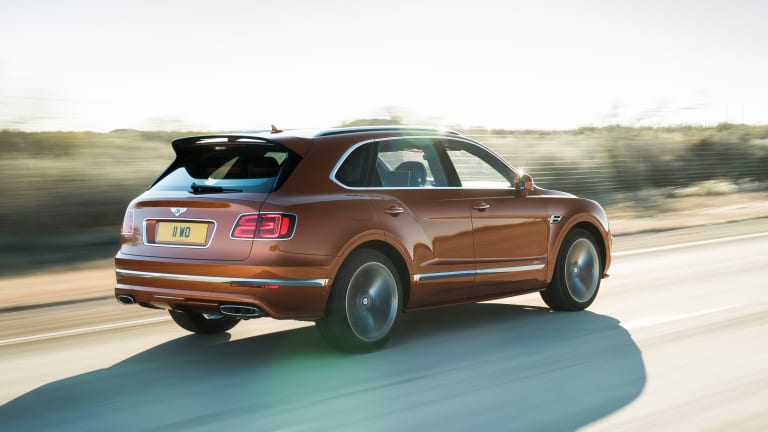 Bentley reveals the world's fastest production SUV, the Bentayga Speed
This Flying B will hit a top speed of 190 mph.
The Bentley Bentayga is receiving the Speed treatment with a new flagship model that is now the fastest production SUV in the world. The Bentayga Speed's W12 will produce 626 hp and 664 lb-ft of torque allowing for a top speed of 190 mph and a 0-60 time of 3.8 seconds Tweaks have been made to the SUV's sport mode to increase the responsiveness of the W12, eight-speed transmission, and the suspension. That boost in performance is going to require some major stopping power with a set of ceramic brakes that are the largest to ever be fitted to a Bentley. 
As for the styling, the Speed variant will feature dark-tint headlights, body-colored side skirts, a tailgate spoiler, a dark-tint radiator and bumper grille, and 22-inch wheels. The well-equipped cabin will have a new color split interior and it will mark the first time Alcantara has been used inside a Bentayga. Also exclusive to the Speed's interior are diamond-quilted detailing on the cushion bolsters, door pads, and backboard as well as "swooshes" throughout the car.