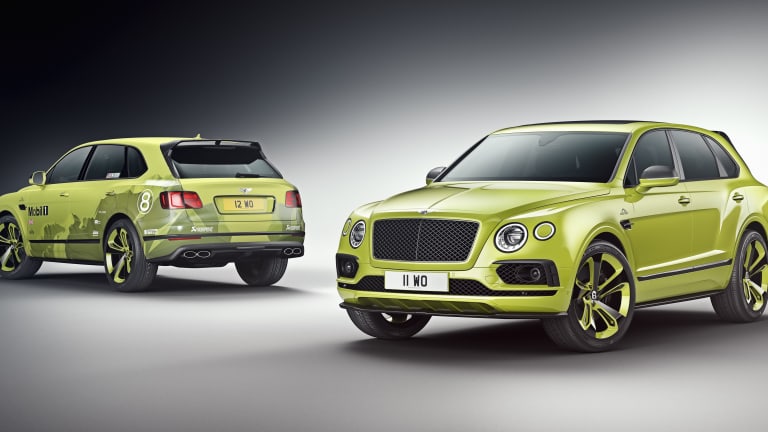 Bentley releases a limited edition Pikes Peak Bentayga
The SUV is now the record holder for fastest SUV at Pikes Peak.
It was always Bentley's aim to build the most luxurious performance SUV on the planet and now the company has added a major accomplishment to the car's resume: fastest production SUV at Pike's Peak. Driven by two-time champion Rhys Millen, the Bentayga climbed the legendary mountain in just 10:49.9, which is almost two minutes faster than the previous record holder. 
Celebrating this win is a limited edition of ten cars that will be handcrafted by Mulliner. The W12-powered Pikes Peak Bentayga will be limited to ten cars and will come in Beluga black paint or the head-turning Radium paint with matching 22" wheels with Radium accents (above). The car will be equipped with a Black Specification that swaps out all the chrome for gloss black fittings, a carbon fiber splitter, side skirts, diffuser and rear spoiler.
Available order this August in the US and Europe.