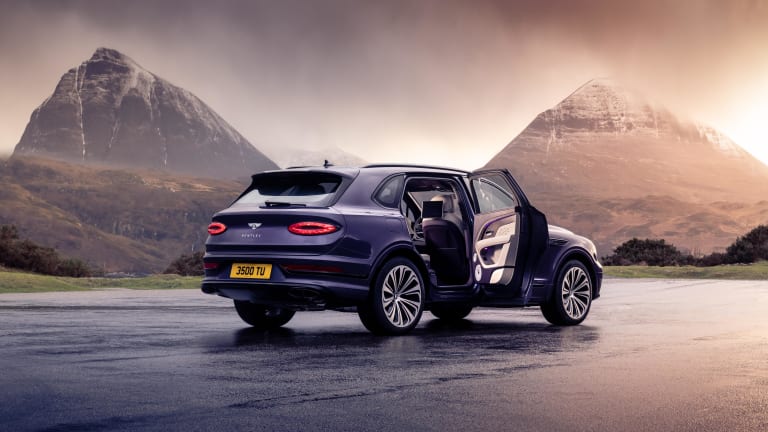 Bentley introduces the Bentayga Extended Wheelbase
The new model is extended by seven inches to bring its signature rear seat experience to the Bentayga.
The new Bentley Bentayga Extended Wheelbase is designed for those who prefer to be driven rather than be behind the wheel. The new model is seven inches longer than the standard Bentayga, significantly expanding rear seat comfort to create an ultra-luxurious rear seat experience. As you would imagine, the big feature here is comfort and the rear seat is designed to replicate first-class air travel. The two rear seats have up to 16 ways of adjustment as well as heating, ventilation, and massage. The rear seating area can also be specified with an Airline Seat Specification that allows the seat backrest to recline up to 40 degrees to create the perfect position for grabbing a quick nap. 
The Airline Seat Specification also features Seat Auto Climate that can monitor contact temperature and surface humidity to set the ideal level of heating and ventilation, a Postural Adjustment function that actively adjusts the seat's shape reduce pressure points around the body, and there's even a VIP mode that pushes the front seat all the way forward for maximized legroom. There's also a four and five seat spec, an optional Mulliner Bootle Cooler, and a dedicated ionization system for the rear cabin. Additional features include an ambient lighting system called Bentley Diamond Illumination , optional power closing doors, and a waterfall illumination lighting that adds a subtle glow to all the important buttons and features.   
Deliveries for the Bentley Bentayga Extended Wheelbase are set for later this year and it will launch with their signature 542 hp 4.0L V8. 
---