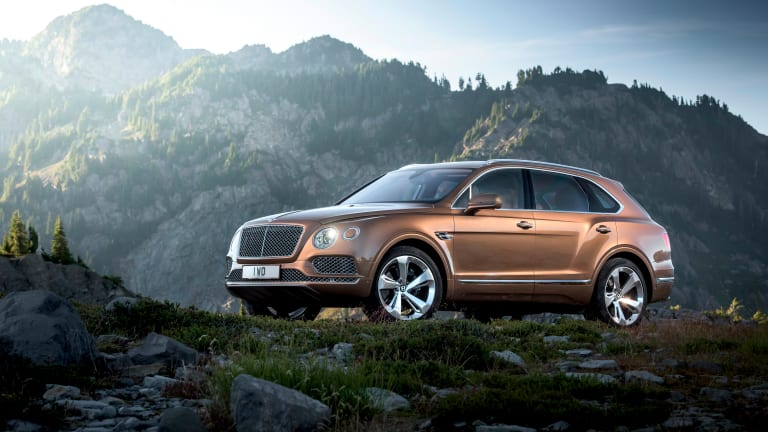 Bentley reveals the most luxurious SUV in the world, the Bentayga
What can hit 187 mph and carry you through the wilderness without missing a beat?
After a multitude of teasers, Bentley has revealed the most luxurious and fastest SUV in the world, the Bentayga. Powered by an all-new 6.0L twin-turbo W12, the car produces 600-hp (663 lb. ft of torque) and can get from 0-60 in 4.0 seconds and reach a top speed of 187 mph.
And if you're wondering if this thing can actually go off-road, Bentley is offering a comprehensive array of on and off-road driving settings where you can tweak everything from pitch, roll, steering angle, wheel articulation, and much more. 
You've also got safety and technological features galore from autonomous parking, traffic sign recognition, electronic night vision, and a whole host of audio options that include a NAIM system that boasts 18 speakers and almost 2000 watts of power. 
Obviously its the interior where the car truly shines with features such as a panoramic glass roof that takes up almost 60% of the roof's surface, handcrafted wood and leather, and a wide array of options that include everything from Mulliner-specification lifestyle accessories and even a Breitling tourbillon for the dash.