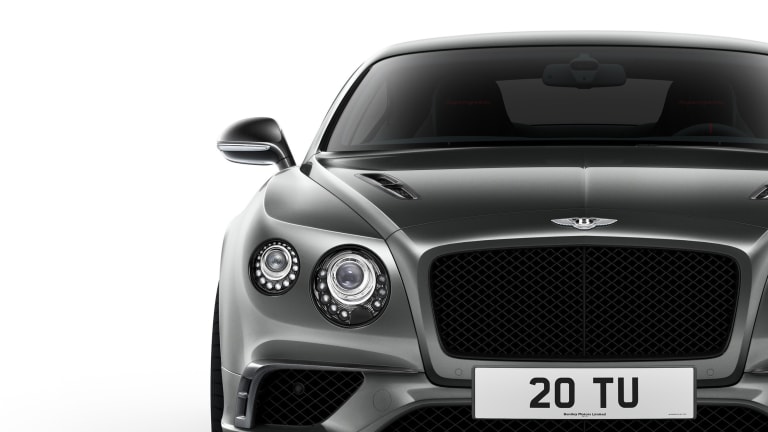 Bentley's upcoming Continental Supersports takes the crown for fastest four-seater in the world
Their newest luxury rocket produces 700 hp and and a top speed of 209 mph.
The Continental Supersports is back and the British automaker wasn't content with simply building a fast Bentley. Instead, they've built one of the fastest and not only is it quick, it's the fastest four seater in the world. Powered by a W12, the car will rocket from 0-60 in 3.4 seconds and will top out at a ridiculously quick 209 mph.
It will also be offered in a convertible version that can hit 0-60 in 3.7 seconds while reaching a top speed of 205 mph. All that torque (750 lb-ft) is going to need some serious stopping power so they've accompanied those 21" forged alloys with the biggest carbon ceramic brakes in the world.