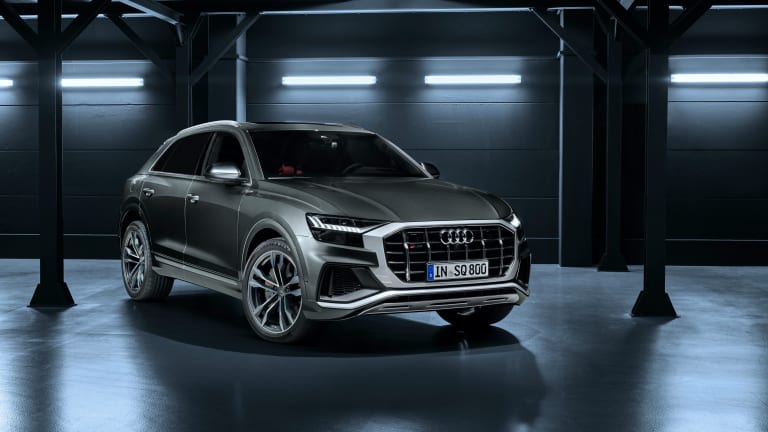 Audi's SQ8 and SQ7 are coming to the US with twin-turbo V8s
The SUVs will arrive in the US in late spring.
Sold in overseas with a diesel TDI engine, Audi grows its high-performance lineup in the US with the upcoming SQ8 (above) and SQ7. Power will come from a twin-turbo V8 that produces 500 hp and 568 lb-ft of torque. Coupled with an eight-speed automatic transmission, both models will get from 0-60 4.3 seconds and will hit a top speed of 155 mph. Visually, the cars will feature the same exterior enhancements and Alu-optic or Black-optic trim. The SQ7 will feature an updated octagonal grille with 20" or 21" wheel options while the SQ8 boasts an Alu-optic grille surround with 21" or 22" wheel options.