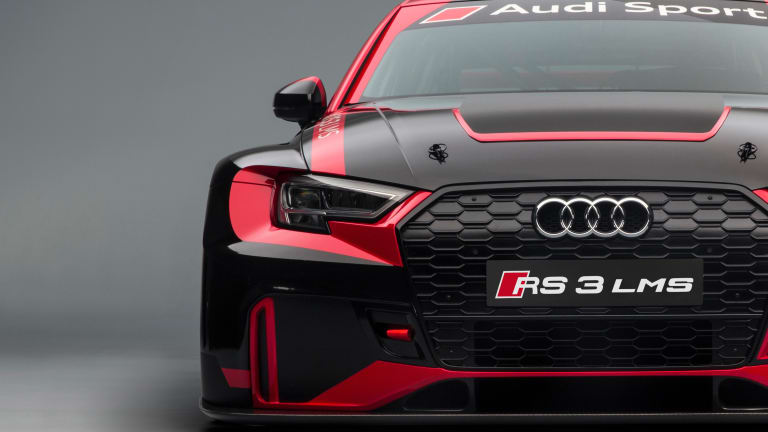 Audi's RS 3 LMS delivers a new option for TCR racers
The car adds a new entry-level model to its customer racing program.
Audi is expanding its customer racing efforts with a new entry level model based on the RS 3. The RS 3 LMS is built for the TCR International Series, a growing racing series that has seen 18 countries take part in races and is ripe to explode in the years to come. 
As for specs, the RS 3 LMS features a 2.0L four-cylinder TFSI engine that produces 330-hp and can get the car from 0-62 in 4.5 seconds while on its way to a top speed of 150 mph. The cars are set for delivery this December, just in time to compete in all the major TCR events in 2017.