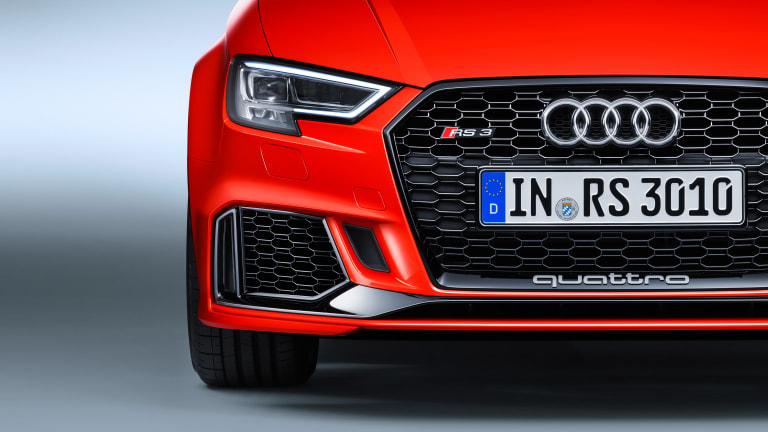 Audi's RS3 features the most powerful five-cylinder in the world
The first compact Audi sedan to wear the "RS" badge.
Audi's most compact sedan is getting a huge injection of power from its RS line with a five-cylinder engine that happens to be the most powerful of its kind in the world. It's also the first Audi compact to wear the RS badge and with 400-hp, it definitely deserves to wear it proudly.
0-62 happens in just 4.1 seconds and it can reach a top speed of 174 mph. Couple that with their seven-speed S tronic dual clutch transmission and a Quattro all-wheel-drive and you an incredibly capable and compact four-door that is sure to put a huge grin on any driver's face.