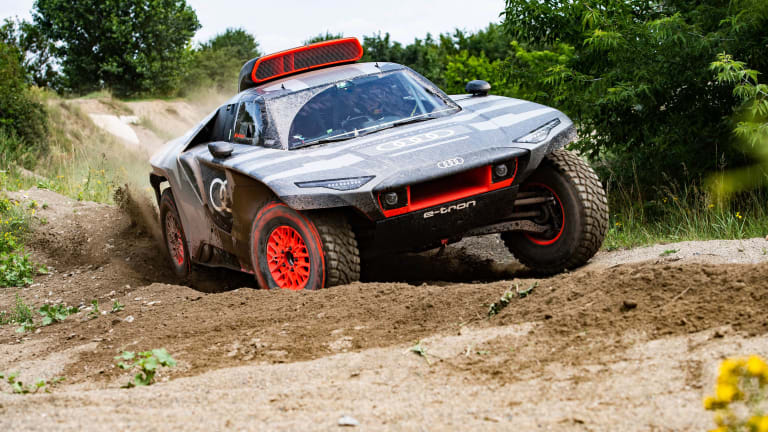 Audi is putting some of its latest EV tech into a Dakar-ready off-roader called the RS Q e-tron
This dirt-devouring, electrified off-roader will be tackling one of the most challenging races in the world.
Audi Sport will be competing in next year's Dakar Rally with a rolling r&d showcase that houses their latest performance and EV technologies. The RS Q e-tron was conceived just a little over a year ago and has now been revealed in its full glory, complete with its radical styling that looks straight out of a video game. The off-roader is powered by an e-drivetrain system that produces 500kW of power and is aided by a TFSI engine that helps charge the high-voltage battery on the trail as there are no places to charge anywhere on the trail. 
Look out for the RS Q e-tron to hit the trail at the Dakar Rally in January 2022. 
---