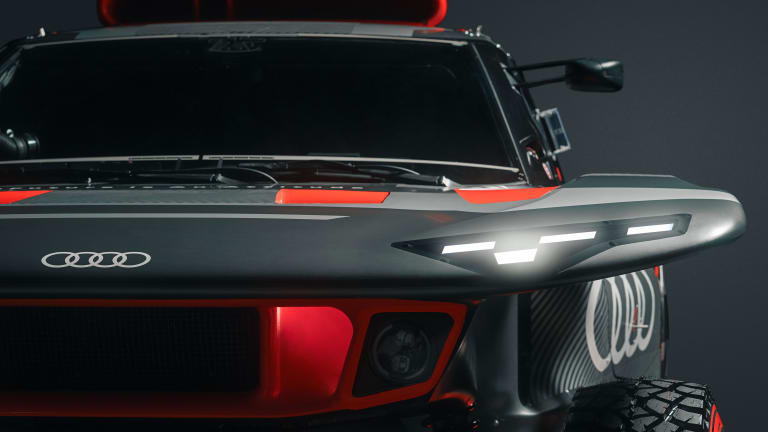 Audi reveals the next evolution of their RS Q e-tron Rally Car
The new RS Q e-tron Rally Car will first compete at the 2022 Morocco Rally.
Audi unveils the second evolution of its high-tech rally car with the RS Q e-tron E2. The RS Q e-tron Rally Car has a new body with a wider cockpit, redesigned front and rear hoods, significant weight reductions with the use of composite materials, enhanced aerodyanmics, and an optimized electric drivetrain. The drivetrain consists of an internal combustion engine and a generator combined with a high-voltage battery and two electric motors on the front and rear axles. Other upgrades include a rotary switch to quickly toggle through the car's four driving systems, quicker tire changes, and a new ten-spoke rim design from Rotiform that is much easier to handle.
The new RS Q-etron Rally Car will compete in the Morroco Rally next month and the next Dakar Rally in 2023. 
---