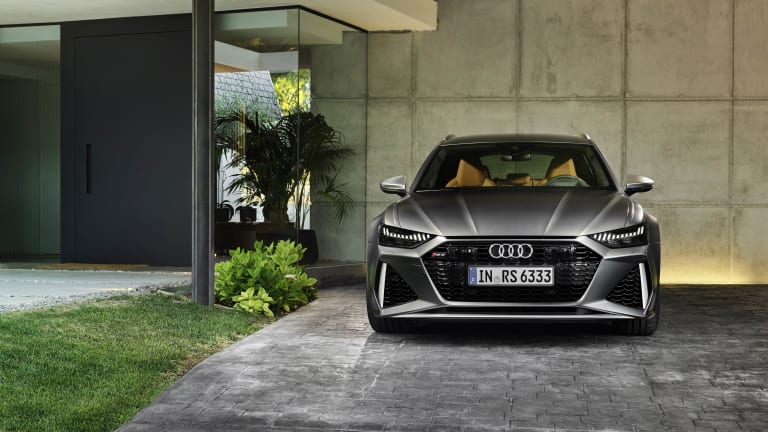 Audi's highly-coveted RS 6 Avant is finally coming to the US
The enthusiast favorite comes Stateside.
Long requested by both Audi fans and car fans alike, the RS 6 Avant has never made its way across the Atlantic and now the company has announced that the latest version will come to America in 2020. The high-performance wagon is powered by a 591 hp 4.0-liter twin-turbo V8 that gets the hatch from 0-60 in 3.6 seconds and it will achieve a governed top speed of 155 mph. An eight-speed transmission and quattro all-wheel-drive help to a enhance handling and an RS adaptive air suspension with controlled damping that delivers a comfortable ride while also tweaking its configuration for its high-performance mode. The car has also been widened by 1.6 inches give it an aggressive stance and presence and it gets a wide selection of RS-specific parts. 
The new RS 6 will be available sometime next year.