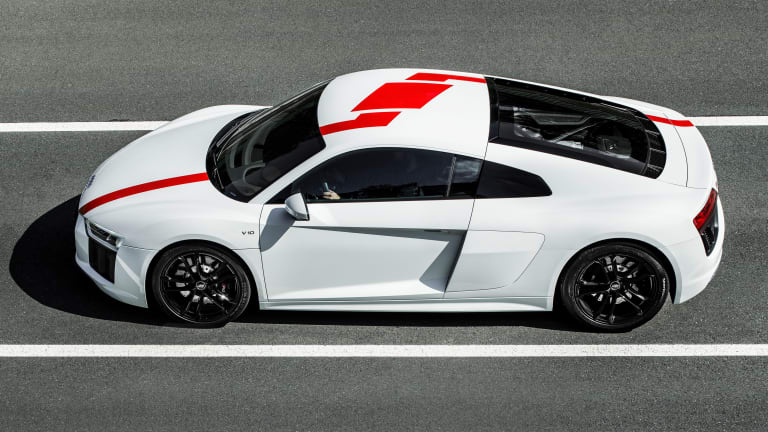 Audi releases a rear-wheel-drive variant of the R8
The car will be limited to 999 examples.
Audi Quattro all-wheel-drive is great and all, but there sure is a whole lot of fun that could be had with a rear-wheel-drive setup in a V10-powered R8. Audi is giving their customers exactly that with an all-new limited edition R8 V10 RWS. Limited to 999 cars, the new variant wears a matte black grille, matte black air intakes, gloss black upper sideblades, and lower blades that match the car's exterior. 
The engine is a naturally aspirated 5.2L V10 that produces 540-hp and 398.3 lb-ft of torque. That will launch the car from 0-62 in 3.7 seconds and will manage a top speed of 198 mph. Other features include 19-inch cast aluminum wheels with a black finish, optional red striping, leather and Alcantara trim, and optional bucket seats. 
The RWS Coupe and Spyder will be available throughout Europe early next year and a U.S. release has not been specified.