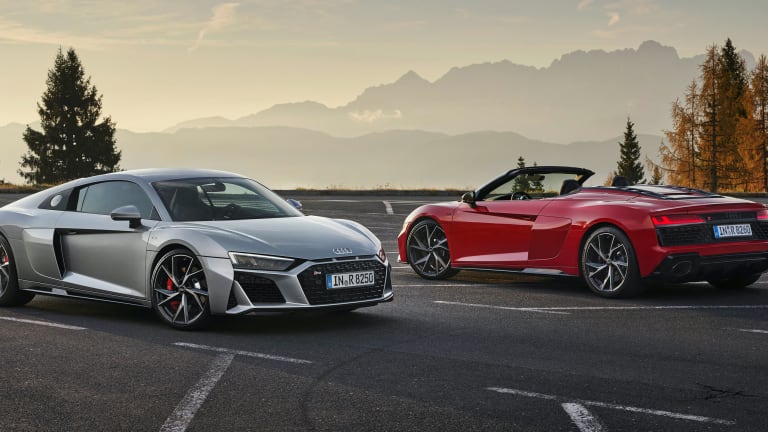 Audi makes the R8 V10 RWD a permanent member of the lineup
RWD is no longer a limited edition and that's the way it should be.
Audi produced an RWD variant of the R8 V10 early last year and now it's going into series production as a permanent member of the R8 family. Available in a Coupe or Spyder, the R8 V10 RWD is powered by a 5.2L V10 that produces 532 hp and 398.3 lb-ft of torque. 0-62 happens in 3.7 seconds and it can reach a top speed of 198.8 mph. It'll be paired with a seven-speed S Tronic transmission and comes equipped with 19 or 20" wheels. The styling features a wider and flatter singleframe grille, an array of aerodynamic enhancements, and exterior updates such as a glossy mythos black top blade and a bottom blade that matches the body color.