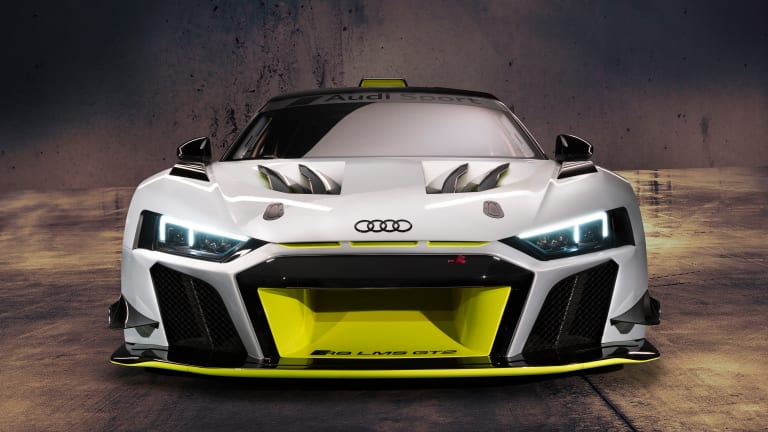 The Audi R8 LMS GT2 is now the most powerful car in their customer racing program
The new model is also the most powerful Audi R8 LMS ever.
Audi has learned quite a few tricks in its eleven years in customer racing and all that experience has led up to the Audi R8 LMS GT2, which is their most powerful R8 LMS yet. The new race car puts out 640 hp from its 5.2L V10 engine and builds upon the base model with a number of enhancements for the track. These features include various CFRP upgrades, a cage made out of high-grade steel, extensive aerodynamic enhancements, a roof-mounted air intake for engine cooling, a redesigned race-specific suspension, an upgraded electronic architecture that includes ABS, traction control, and ESP systems, and a whole host of safety features that meet FIA standards.