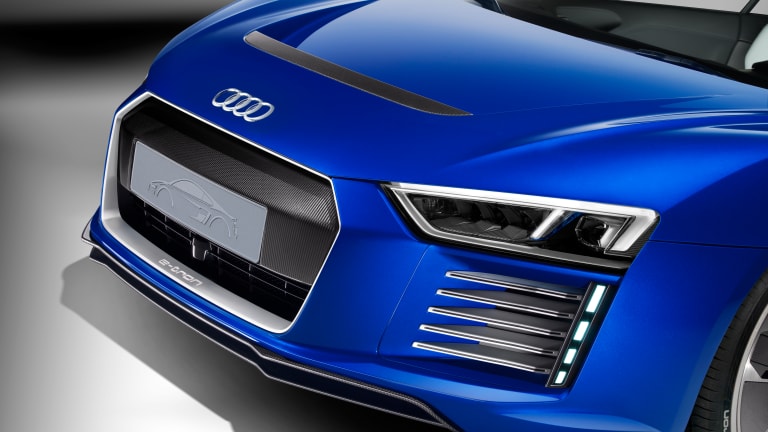 Audi R8 e-tron piloted driving technical concept car
How about an electric supercar that not only goes fast, but can drive itself?
The R8 of the future might just do more than go fast on nothing but electric power. The company has debuted an all-new e-tron concept in Shanghai today that is further evolved and features their ongoing "piloted driving" developments that allow their cars to drive themselves. 
The "Piloted Driving" system uses a variety of technologies including a laser scanner, video cameras, ultrasonic sensors, and radar sensors to help aid the self-driving features. 
Of course, it's got some impressive power under all that carbon fiber reinforced polymer. The car can go from 0-62 in 3.9 seconds and hit a top speed of 130 mph or 155 mph depending on which tires the car is using. Since we're talking about an electric car here, it also manages to be highly efficient with a total driving range of 279 miles. 
More on Audi at audi.com
Audi R8 e-tron Piloted Driving Concept Gallery