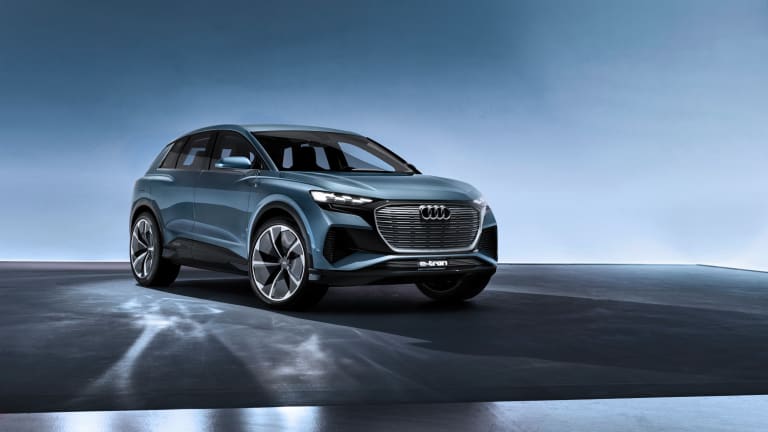 Audi previews its upcoming Q4 e-tron
The production version will launch late next year.
Audi's big reveal at this year's Geneva Motor Show is their next addition to their EV lineup, the Q4 e-tron. Shown here in its concept form, the compact SUV previews a production model that is set to launch late next year. The SUV will feature two electric motors that combine to deliver 301 hp to all four wheels via its quattro all-wheel-drive system. 
When it comes to performance, the new e-tron will get from 0-62 in 6.3 seconds and it will top out an electronically governed 111 mph. The Q4 will be able to travel for up to 280 miles on a single charge and it can be charged with a maximum of 125 kw allowing for a charge to 80% capacity in just thirty minutes. 
The Q4 e-tron will launch at the end of 2020 and will be part of a growing EV line that will boast 12 models by 2025.