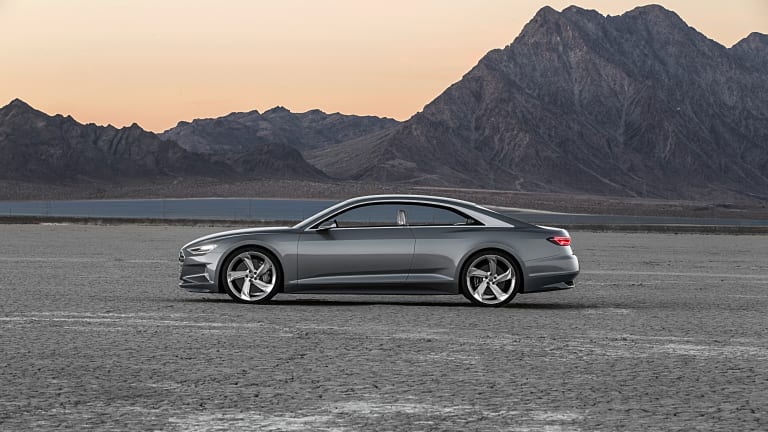 Audi reveals its Prologue Piloted Driving Showcar
A preview of the ultimate grand tourer of the future?
If you were to ask us what the ultimate grand tourer would look like in the future, we'd point our fingers to Audi's latest concept, the Prologue Piloted Driving Showcar. Almost as long as their big A8 sedan, the Prologue is indeed a sight to behold. 
The car takes all their latest and greatest technology and houses it in a moving lab and design study featuring their autonomous piloted driving technology that uses an extensive array of cameras and sensors that are constantly capturing data in real time to take you to your destination safely and securely. 
Once you've stepped into the car, it automatically recognizes you from your smartphone or smartwatch, adjusting the temperature and seating configuration to your set preferences. A series of touch displays greet you with music and route suggestions and the widescreen display on the dash can also be controlled via gestures. 
On the exterior you'll find Audi's laser matrix headlamps and on the rear is a set of LED taillights made from 3D glass that spans across the entire width the car's rear end. And no proper GT is complete without a powerful engine to propel you to your destination. The Prologue features a hybrid V8 biturbo engine that puts out 677 hp and a beastly 700 lb-ft of torque. No confirmation as of yet if we'll see any of this end up in a glorious range-topping A9, but expect to see many of these technologies to trickle down into various Audi models for years to come.