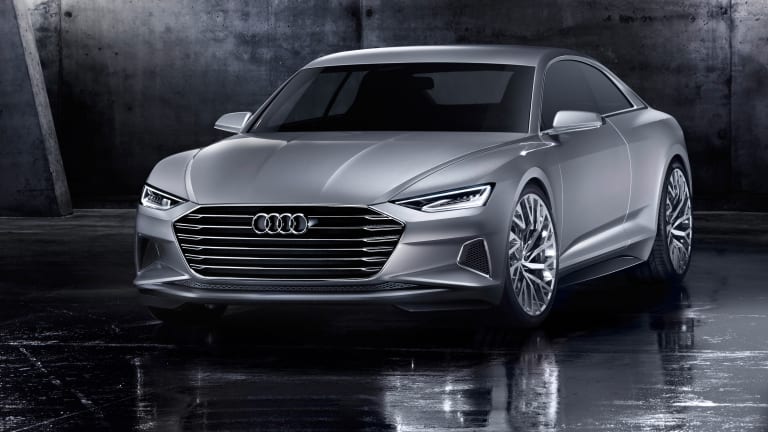 Audi Prologue Concept
Audi previews the future with new Head of Design, Marc Lichte, who has hit the ground running with a design language that will be the very basis for the next generation of Audi cars. The car is a staggering 16.7 feet long, to give you an idea of just how long that is, you are looking at a coupe that is almost as long as their flagship A8 sedan.
The Prologue is powered by a 4.0L TFSI engine that produces 605 hp, 553 lb-ft of torque, and has an estimated 0-62 time of 3.7 seconds. The car is chock full of gadgets and accessories that include Matrix laser headlamps, OLED interior screens, and 22-inch wheels.