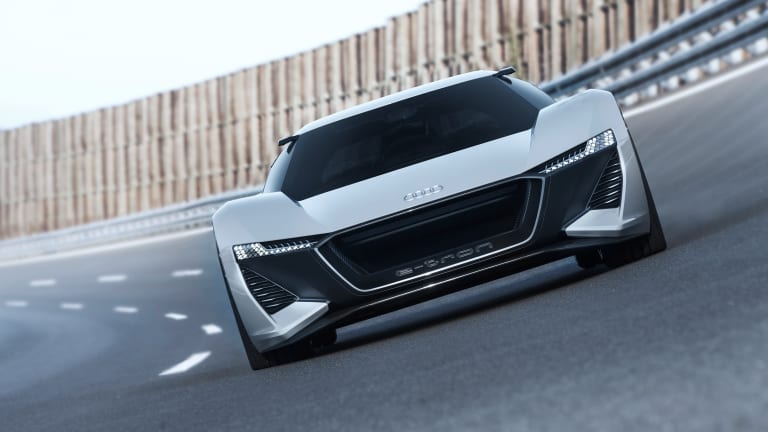 Audi's PB 18 e-tron concept car conceptualizes a flagship hot hatch
The super-hatch category definitely needs to become a thing.
Audi has delivered some pretty incredible concepts in the last few years, but the new PB 18 e-tron most certainly takes the cake. Though this car carries the e-tron moniker, it's been positioned as a driver's car. No autonomous systems here, just a road-ready car that is as capable on the street as it is on the track. 
One of the coolest features is the seat, which can be slid into the center for an optimal track driving position. Power comes from three electric motors that pushes 150 kW to the front and 450 kW to the rear. This all adds up to 612 lb-ft of torque and a 0-62 time of just over 2 seconds, a mind-boggling speed that comes close to its LMP1 prototype.