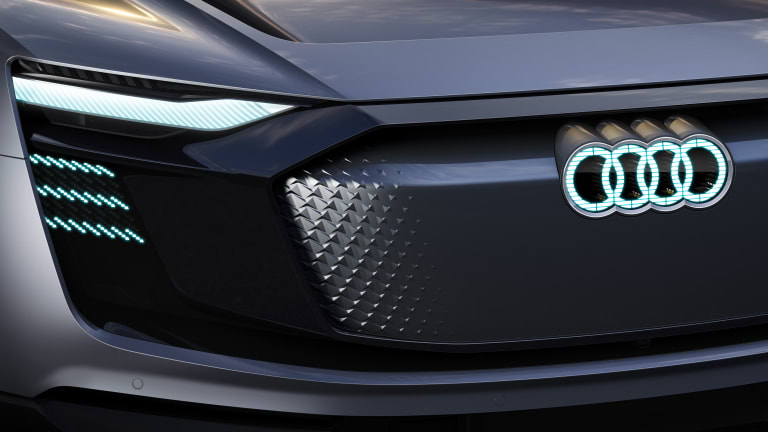 Audi counters the Model X with the E-Tron Sportback Concept
The all-electric concept previews its 2019 production model.
Now that the Model X has had its time to shine, its rivals are beginning to show their cards with some incredible looking concepts. One of the most striking concepts made its debut in Shanghai as Audi premiered its E-Tron Sportback Concept, a model that will be hitting production in 2019.
If the car stays true to Audi's original vision, the Sportback will definitely be one of the best looking electric cars on the market and it'll be putting down some impressive performance figures too. The 320 kW electric motor will push it from 0-62 in 4.5 seconds and it'll be able to travel for up to 310 miles.