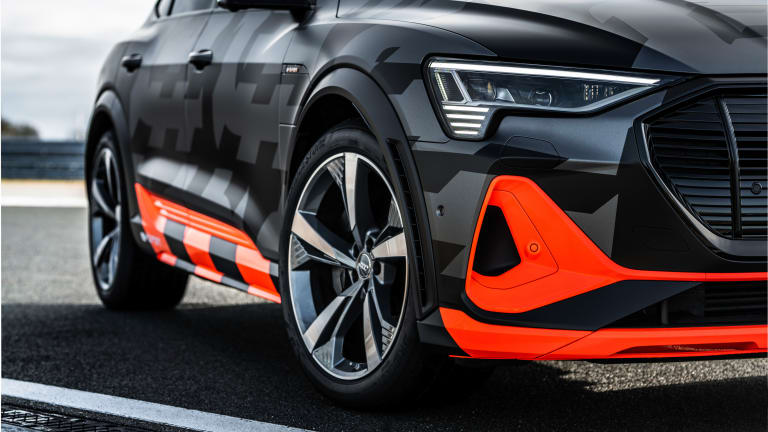 Audi announces S models for the e-tron and e-tron Sportback
The cars the first in the world to feature mass produced three-motor electric engines.
Audi is upping the performance of its e-tron range with new S models that feature three-motor electric engines that produce almost 500 hp and a massive 717 lb-ft of torque. Available for the e-tron and e-tron Sportback, this allows both cars to get from 0-62 in 4.5 seconds with a top speed that is electronically limited to 130 mph. The three-motor engines are the first of their kind to be put into mass production and feature a high-performance charging system that can accept 150 kW of power for charging times of 5 to 80% in just half an hour. The S models also get a sportier look with contoured bumpers, contrast color paint elements, wider wheel arches, and optional digital Matrix LED headlights.