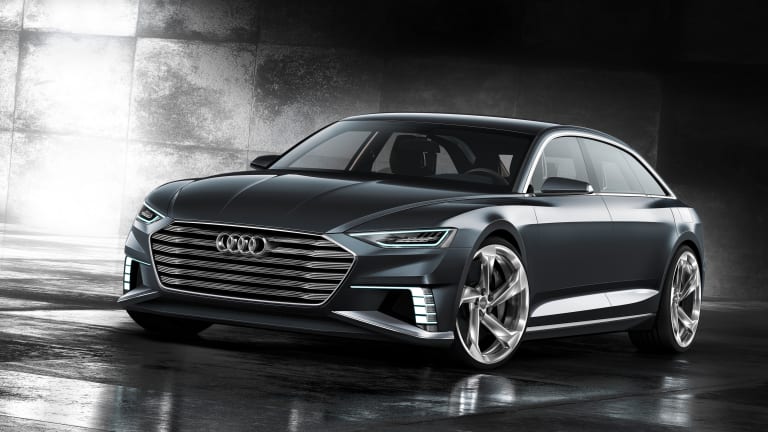 The Audi Avant Prologue Show Car
Audi debuts a stunning, next generation Avant concept.
That incredible design style that debuted in the Audi Prologue is being applied to a new concept that potentially shows what we could expect in a future Avant. That imposing presence translates beautifully to a wagon and gives us a look into a future that we can't wait to come to fruition.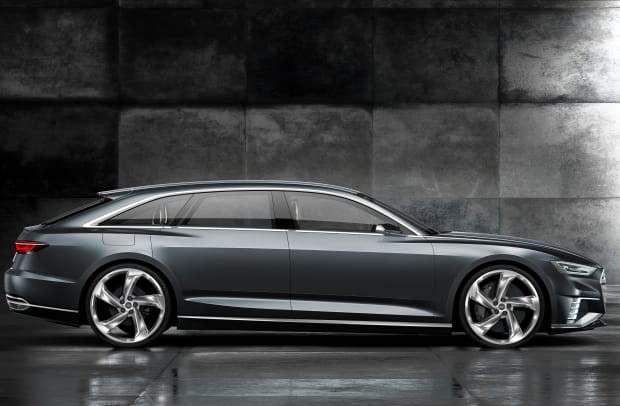 Under the hood is the Q7 e-tron's plug-in hybrid system that couples 3.0L TDI engine and an electric motor which together produces 455 hp and 553 lb-ft of torque. That matched with Quattro all-wheel-drive will get it going from 0-60 in 5.1 seconds making it a very capable and efficient performance car that can go all-electric for up to 33 miles. 
The showcar will also be a platform for Audi's latest technology developments. This includes everything from OLED-based infotainment displays, Audi wireless induction charging, and their Matrix Laser-powered headlamps. 
More info at audiusa.com.