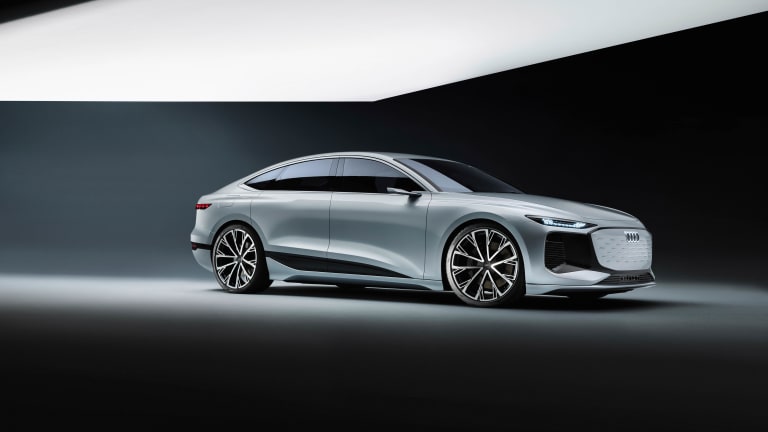 Audi electrifies the A6 with their latest e-tron concept
The new EV aims to achieve a range of more than 400 miles.
Audi has got some counter-programming to the recently announced Mercedes EQS with an all-electric version of its popular A6 sedan. The A6 e-tron concept previews an electrified version of the car with a Sportback-style design and a continuing evolution of their current design language. The car will feature two electric motors that have a total output of 469 hp and 590 lb-ft of torque. When it comes to range, the car will be able to travel for over 400 miles on a single charge and is built around 800 volt charging technology. 
Charging performance will be in line with the e-tron GT, allowing for up to 186 miles of range with just 10 minutes of charging at a DC fast charger. When plugged into a public DC fast charger, the car will be able to charge from 5% to 80% capacity in less than 25 minutes. As for performance, Audi hasn't released all the specs as of yet but the company has stated that the entry-level model will be able to get from 0-62 in less than seven seconds while the top-of-the-line performance models will achieve that same speed in under four seconds. 
---